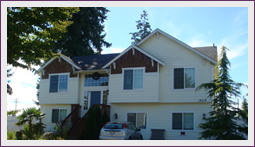 Manaois, Carolyn M.
Owner/Administrator
18519 Stone Ave N
Shoreline, Washington 98133
view map & directions
Contact Us

Thank you very much for visiting our website. At

Best Care Manor

, we are always happy to help you with your health care needs. Contact us now to start receiving personal assistance from us. You may call us at - (206) 542-8123 or you may fill out the form below.