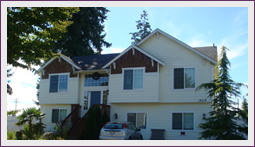 Manaois, Carolyn M.
Owner/Administrator
18519 Stone Ave N
Shoreline, Washington 98133
view map & directions
Start a Career With US

Best Care Manor

is currently welcoming applicants who are interested in working with us. If you are a registered nurse or a certified nursing assistant, we encourage you to join us. Help add joy to other people's lives. Contact us now. Please use the form to submit your application to us.